A Quiet Revolution Playlist Song 29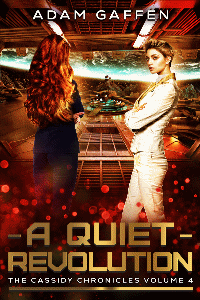 For the last time in the book we have a 'slice of life' chapter; no major plot points, no really dramatic action. In fact, everything is settling down again and people are desperately trying to make Life Go On.
It just happens to be the night of Double Dip's wedding. When there's a wedding, there's a reception, and when there's a reception, there's going to be drinking and much celebrating.
Maybe a bit too much, as Kendra discovers.
Welcome to Don't Threaten Me With A Good Time by Panic! At the Disco.
You have TWO DAYS to get your copy at the Pre-Order SALE price! HURRY!
DON'T THREATEN ME WITH A GOOD TIME